Description
Supplement facts: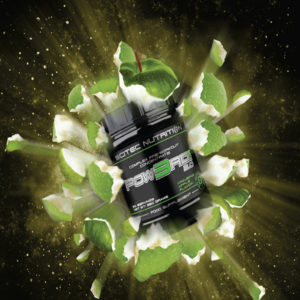 per serving of 7 g in 250 ml water / *%RDA
Carbohydrates: 0 g
Sugars: 0 g
Folic acid: 30 μg / 15%
Pow3rd! proprietary matrix: 4390 mg
*%RDA = Percent of the Recommended Daily Allowance.
Ingredients arousing apple flavor:
Micronized creatine monohydrate, flavoring (apple), acidity regulator (citric acid anhydrous), beta-alanine, L-arginine HCl, caff eine anhydrous, arti cial sweeteners (sucralose, acesulfame K), acetyl L-carnitine HCl, creatine citrate, rhodiola rosea extract, anti-caking agents (colloidal silicon dioxide, magnesium stearate), alpha-ketoglutarate calcium, maltodextrin, colorings (brilliant green BS, ribofl avin), folic acid.
Allergen info:
Manufactured in a facility that processes milk, soy and egg proteins, gluten and peanuts.
Warnings:
Keep out of reach of children.
Don't exceed the recommended daily dosage.
Use this product in conjunction with food as part of a healthy and balanced diet and not as a substitute for such.
Not suitable for children, adolescents, pregnant and lactating women.