Description
Supplement facts: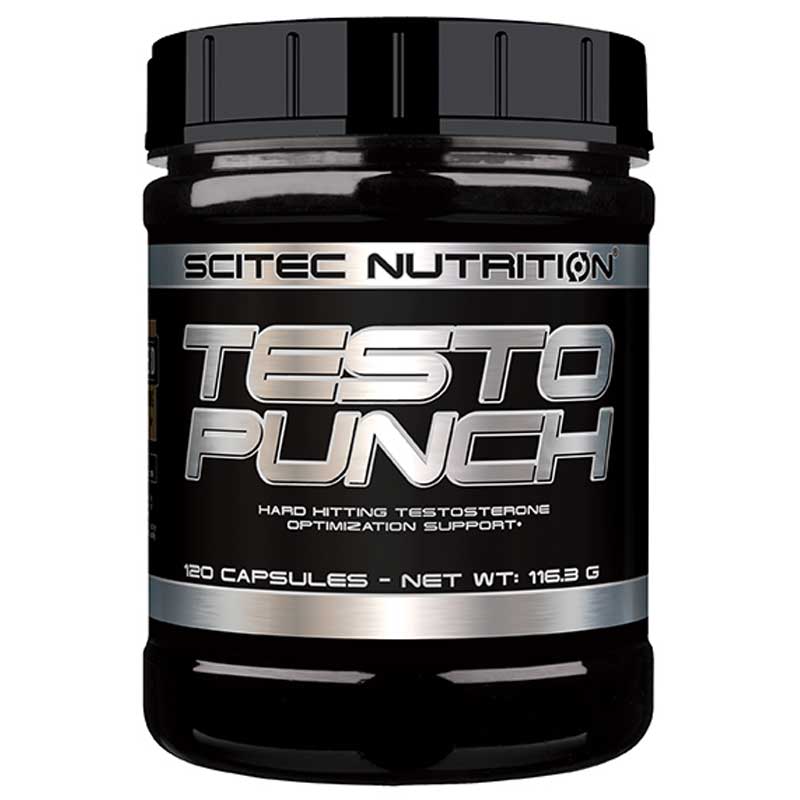 per serving of 4 capsules / *%NRV
Boron: 3.6 mg
Quercetin dihydrate: 100 mg
Vitamin B5: 0.9 mg / 15%
Vitamin B6: 0.84 mg / 60%
Vitamin D3: 5 mcg / 100%
Zinc: 6 mg / 60%
Testo Punch complex: 3000 mg
(D-aspartic acid 2000 mg, avena sativa extract 100 mg, nettle extract 600 mg, Testofen® fenugreek extract 100 mg, maca powder 100 mg, saw palmetto extract 100 mg)
*%NRV = Percent of the Nutrient Reference Values.
Ingredients:
D-aspartic acid, bovine gelatine, urtica dioica 10:1 extract, avena sativa 5:1 extract, lepidium meyenii powder, quercetin extracted from sophora japonica bud (84%), serenoa repens 12:1 extract, Testofen® trigonella foenum-graecum extract (50% Fenuside™), anti-caking agent (magnesium stearate), boric acid, zinc sulfate monohydrate, color (titanium dioxide), cholecalciferol, calcium D-pantothenate, pyridoxine HCl.
Allergen info:
Manufactured in a facility that processes milk, soy and egg proteins, gluten and peanuts.
Warnings:
Keep out of reach of children.
Don't exceed the recommended daily dosage.
Use this product in conjunction with food as part of a healthy and balanced diet and not as a substitute for such.
Not suitable for children, adolescents, pregnant and lactating women.